I WENT DEEP UNDERCOVER TO GET THIS INFORMATION. I RISKED LIFE AND LIMB.
BUT I BRING YOU THIS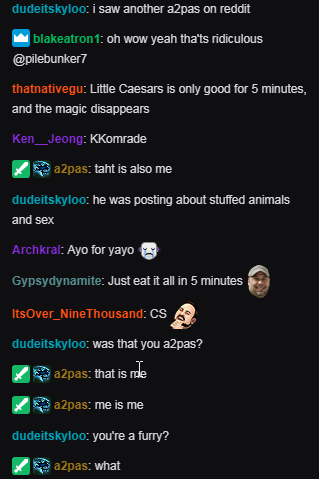 fucking degenerate furry.
Furries are afraid to poop at school because they worry about shit sticking to their fur.
Post the reddit evidence
Very lazy work here kyle
can we not furry shame ty
Why should you care about fur culture, sammyboy
Hold on can we get a poll going for how many people actually didn't already know this about him?
Wtf he is really a furry?
I love a2pas just the same
I didn't know it, but it's somehow expected.