This one is my top 3 favorite set-up. Sheriff holds a lot of power and pretty much can single handedly win or lose the game :).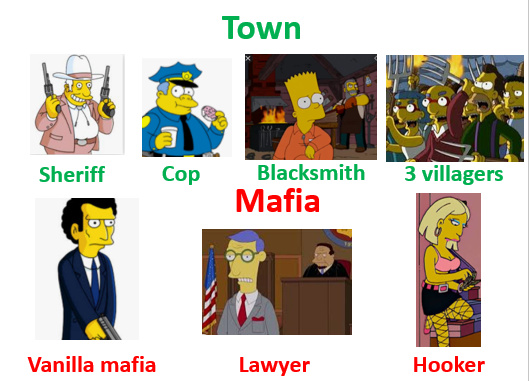 Game start Wednesday 10AM (if I get 9th player tonight) or Thursday 10AM.
Town PMs
Sheriff - Carries one gun that can be shot during the day, your identity will be revealed when the gun is shot.
Cop - Visits one person every night. Receives a report with that person's alignment.
Blacksmith - Visits one person every night. That person receives a vest. The vest allows the person to survive one shot.
Villager (3) - You win if there are no mafia remaining.
Mafia PMs
Vanilla Mafia - Chooses one person to kill every night. Wins when the mafia outnumber the village.
Lawyer - Visits one mafia member every night. That person will appear innocent on cop reports.
Hooker - Visits one person every night. If that person is a role that visits, they will be role blocked.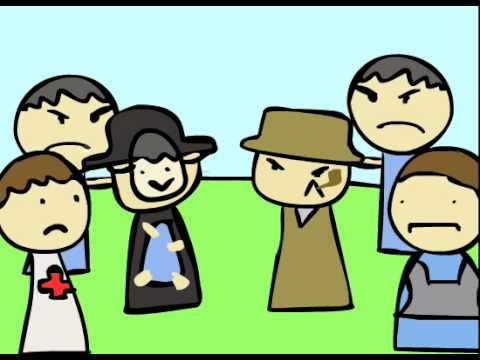 Mafia doesn't know partners at game start day 1, they'll get a night chat after day 1 ends.