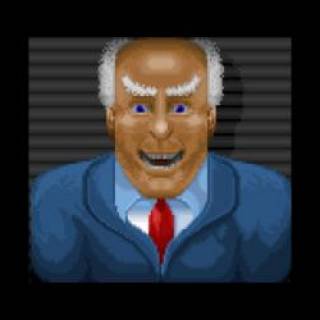 Dr. Pyrus Goldfire was a brilliant scientist in the field of genetics and biology, known for his outright disrespect of professional ethics. Backed by his own organisation, STAR, Dr. Goldfire has found a way to replicate pure gold, which he is using to fund his plan to conquer Earth and enslave @Plasma1337 using an army of specially trained human conscripts, modified alien species, and a host of genetically-engineered mutants.
---
In human form Dr. Goldfire is Caucasian with white-grey hair and blue eyes. He wears a suit of blue with a shirt undershirt and red necktie.
In alien form he has green scaly skin with blue horns and crimson wings.
Originally Dr. Goldfire was going to be called Dr. Goldstern, but the name was change to avoid a controversy portraying Jews as greedy evil people.