Post anything that isn't fugazi in here
THIS ONES OURS LETS TAKE ANOTHER
@a2pas appropriate you would post this thread given you are from illinois
THIS ONES OURS LETS TAKE ANOTHER
THIS ONES OURS LETS TAKE ANOTHER
essential as fuk
What were the clouds like when you were young...?
Going through the prescription stuff so many gems in there
do share i really enjoyed that derrick mays recording
go to discogs or rateyourmusic then go through the entire label library, thats what i did back when airhogs spoonfed me stuff.
I saw him in Japan years ago with Ken Ishii, sadly he hasn't released any music since like 1996. I think it's because he's such a revered figure from the beginning of techno and he's afraid of tainting his legacy with some sub par release or he ran out of ideas after he did everything he could think of with the Yamaha DX100 (the same shitty keyboard Roger Troutman used with his talkbox on Zapp songs and 2pac - California Love).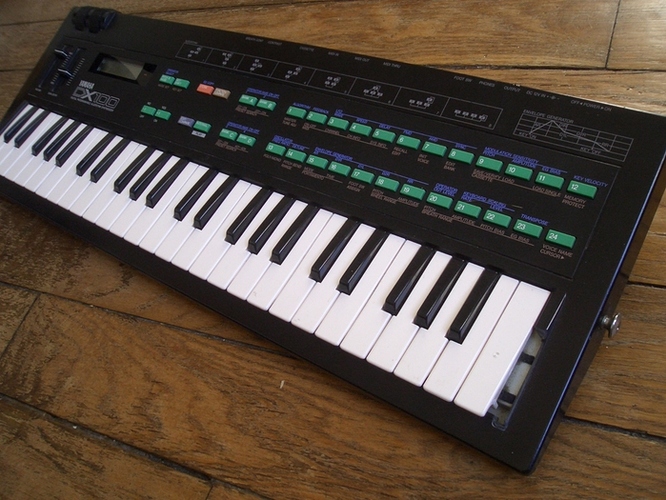 He's amazing DJ though, very technically skilled unlike the vast majority of what you see nowadays.
That live video was some rare footage that was unearthed like 4-5 years ago and not a lot of people knew he ever performed live like that. I think it was a 1 off kind of thing while Carl Craig was still under his tutelage. He's also kind of known for seeking out and nuturing young talent and Aril Brikha was a product of that.
The Innovator compilation has most of his stuff on it: https://www.discogs.com/release/27136
And his Transmat label and Fragile sub-label also had a lot of classic releases.
My favorite things from him besides strings of life were
Nude Photo
And Beyond the Dance (cult mix)
man you got to see ken ishii? taht's fucking sick, was the party good?
I used to see Ken Ishii every other month for like 3 years lol he was the first guy that really got me into techno. Him and Takkyu Ishino.
Here's an old video I took at a club I used to regularly go to:
I have this fond memory of Ken one time in Hong Kong at this restaurant where they cleared out all the tables and chairs to make space (I can't remember the circumstances of why he was there, it wasn't a music venue) and he was running out of time on this record and panicking because couldn't find what he was looking for, so he just grabbed something and mixed it in seamlessly exactly as the needle on the other record was about to hit the end/inner groove. It was funny watching him sweating bullets on the verge of a train wreck.