HOKORI ORG PAYS $500usd a MONTH.
The fucks on TT expect like 5k per a month LOLOLOLOLOLOLOLOLOLOLOLOLOLOLOLOLOLOLOLOLOLOLOLOLOLOLOLOLOL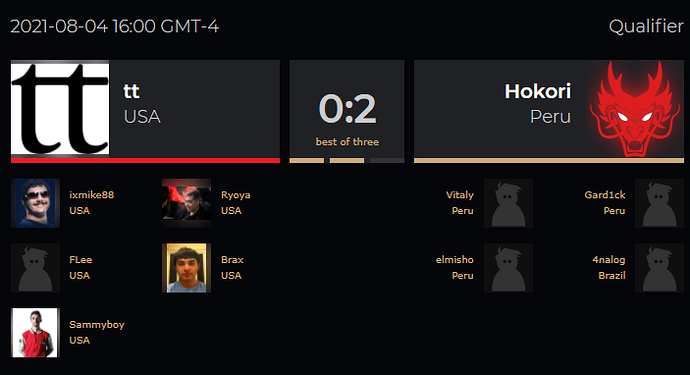 hmm I wonder if there is just a tiny difference in cost of living between the two places?

YES
IF AMERICANS HAD BALLS ADN BOYCOTTED THIS SHIZE THIS WOULDNT BE AN ISSUE
ILL PAY $500usd a MONTH EVERY DAY OF THE WEEK TO BEAT $35,000 LOLOLOLOLOLOL
#CAPITALISMO
Boycott what, rising cost of living?
I don't think you did the math on the 35k right either 1k per 5 players per 4 weeks is 20k
How do you do work math man
Ex 4zoomers wanted 5k per player a month + coach and manager salary + a team house that's about $35k a month.
NA needs to protect itself you cant have people who work for $2 an hour in your space. Capitalism dictates cheapest labour.
Laaawwwl western sensibilities are so feminised ofc Sophie would be all ermergerd hahahahaha
haaaaaa!
Protect your borders you sissy fucks!
Yeah she probably would be all ermahgerd
This is what happens when you give women the vote.
What's happening in NA dota is blatantly what happens when mass cheap labour floods your markets
it just shouldnt be viable to make anything close to a comfortable living playing dota all day every day and still not even consistently winning your own regions tournaments lmao
this is true regardless of whether peruvians or whoever can viably do it for cheaper
it can be if ur smart with your social media, most players are not.
Like your stream etc. About 1.5k without going to majors per palyer imo + social media reach. It can be okay with prize pools included. Not like you need to drive to work.
in peru its good living. You get to cuck NA for their prize pools and rent only costs $100 a month. $50 for a room in Lima.
You win yourself $1000 thats rent for the year almost
(edit) cuck na for their prize pools + have your own tournaments where you say NO NA because ur not cucked by woke (yet)
in EU it works because you get like 100k viewers per match in DPC so high salaries are justifiable . NA gets like 15k yet they want EU money they are such princess uneducated on simple economics fucks
yea i mean making money via streaming / creating content is a separate thing and as far as i know doesnt actually require an org to be successful/sustainable
it depends. One can make a profitable team in NA they most likely wont win though.
Get 5 top streamers + content creators and bang. dont expect to win TI though.
like you get a mason and sell his viewership to your sponsors thats a chunk of change, but mostly goes to him.
general strike when? count me in
yeah that doesnt really have anything to do with what plasma is saying though
asking for a living wage to support yourself in your given profession isn't something to be ridiculed, you can argue they picked the wrong profession, or that the profession itself doesn't have much value
but going "roflmao stupid NA players not accepting $50 a month for their highly stressful, time consuming career with no guarantee of success ROFLMAO" is dumb fuck ass logic
also taking a shitty deal like that hurts your future bargaining power and that of every other NA team as well
better to just turn it down… which is exactly what they did
the real big brain move is just relocating your whole ass team to whatever SA country has the best balance between cheap cost of living and good reliable internet
you dont get it. You literally dont get it.
IF NA PLAYERS HAD SOME TESTOSTERONE AND SAID NO BLYAT to palying with peruvians they would have an argument for a livable salary.
This is a business, if I can buy wins for $500 a month vs $35000 a month i will every day of the week