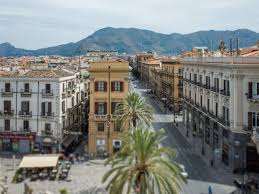 the sun finally rises on sicily. Last night bazingaboy took two to the chest
Vote Count
---
Not Voting
---
LuckyArtist, faZ, electrowizard, ian, SuPA, SCSF, epok, Nyte, bazingaboy, gwez,
---
Alive Players - 10
Majority Vote - 6
---
4c389430-e7d8-11ea-8e9b-0d5b2acffb50
@Osiris do we not get bazinga role or alignment?
sorry i dumb Bazingaboy was a town gunsmith. ironic considering he got popped twice by a gun
Anyone want to claim shooting bazinga?
who in their right mind would claim that? bazinga would be cleared in their eyes
Btw there is 100% chance one mafia in supa, luckyartist, nyte
so whoever gave bazinga gave a gun probably shot him with it , unless
is flavor, @Osiris do we get a clarification?
I am a lucky dreamer.
If a mafia is lynched I get a dream of 3 players and at least one of them is not town.
you do not, never forget to double tap when night killing tho son