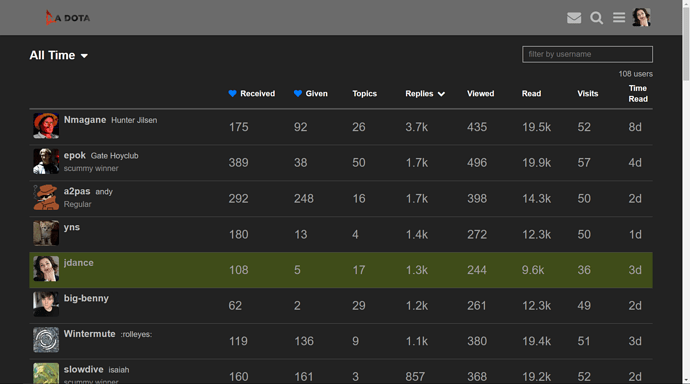 Some quick takeaways
Nmagane must be using anti-afk script.
Benny and I receive relatively few likes compared to our post counts.
YNS wastes no time, with only 1 day read time and 1.4k posts, he is a very efficient poster.
Epok is a new topic spammer.
I read relatively few posts compared to other posters
Both benny and I are not fans of liking posts. The few that I have liked were on accident and I can't seem to take them away.
What do you guys see?