I saw a guy posting in the reddit DotA 2 Discord server about how he "misses the Gambler" from DotA 1 so I did some digging into his old posts, and going back just 5 or so pages (about a weeks worth of his posts) I found him pretty relentlessly bringing up the fact that he's a hipster DotA 1 player.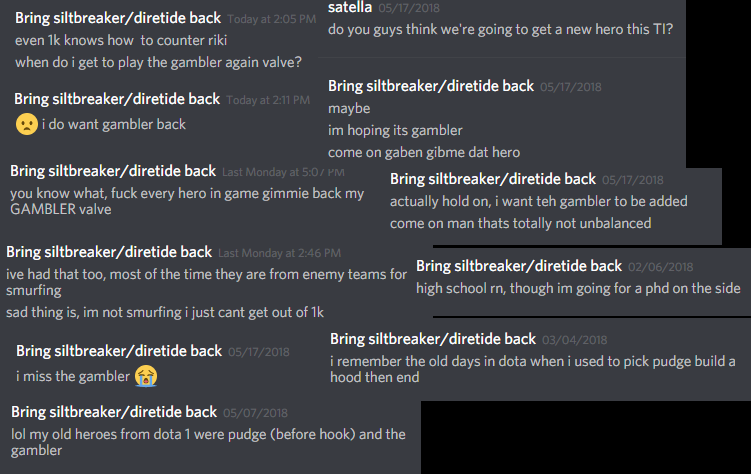 From there I found his steam and dotabuff and decided to check that out.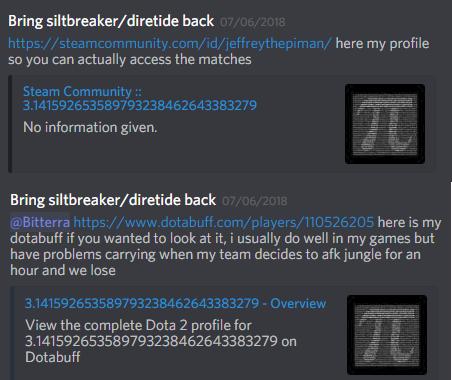 To no surprise his first games were in 2014 and for over a page worth of games he didn't even buy boots. Signs of an obvious new player, right? So I decided to confront him about his ridiculous claims.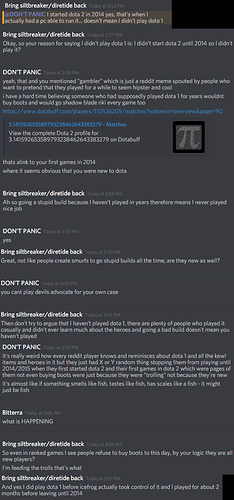 Occam's Razor would dictate that the most simplistic and obvious answer is the truthful one. So with that in mind I ask you: is he an old time DotA 1 player who played for 2 months 13 years ago but remembers vividly how fantastic it was to play one particular hero that is often reminisced and fantasized about on reddit that was held back from playing DotA 2 by his inability to acquire a decent laptop and upon obtaining one proceeded to not buy boots make shadow blade on Riki for over a page of games to "troll" not because he didn't know any better all while obtaining a PhD during his free time home from high school? Or is he just a dumb liar?
You decide.