once or twice a week I get random text messages with "Hi". Nothing else.
I regularly get a phone call from some woman who speaks only spanish, and no matter how many times I tell her "wrong number" she calls me once or twice a week.
Now I get this: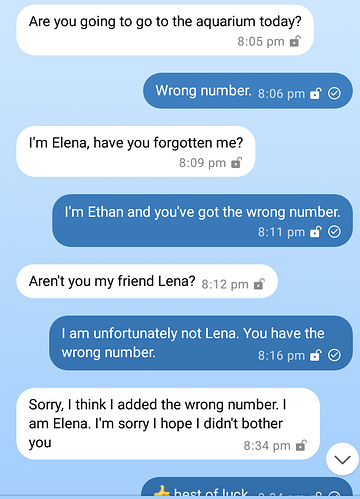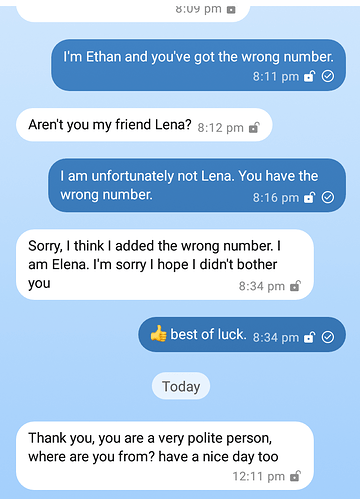 ??? Is this some old person or someone with broken English. Who does this?
Does anyone else experience this?