I misunderstood, then. Maybe, like all kinks, it lies in the mental and not the physical effect.
my guess is it's "cope" and no one is gonna say " my sex life sucks now" even if it does reduce sensitivity. But who knows. That paper I linked concludes "For many others, a definite pro or con recommendation, based on a risk-benefit ratio, cannot be made."
So for us living outside HIV prone areas it almost certainly doesn't matter either way
Again I have no idea why reduced sensitivity down there, or any sexual satisfaction for that matter, would Ruin any relationship on the male behalf. Considering so many of us are on pills that make it impossible to get completion within a 2 hour timeframe
I have heard some fucked up stories about rabbis and Muslim holy men totally messing up the procedure
The limiting reagent in doing it is probably the male party, the passive, female party is always the party that needs more effort to get off.
Surgeons mess it up, too.
In turkey for example Ive heard you are circumcised at 13 and many times w/o anesthesia. Fuck that
Those 3rd world pubescent circumcisions aren't the ones at debate here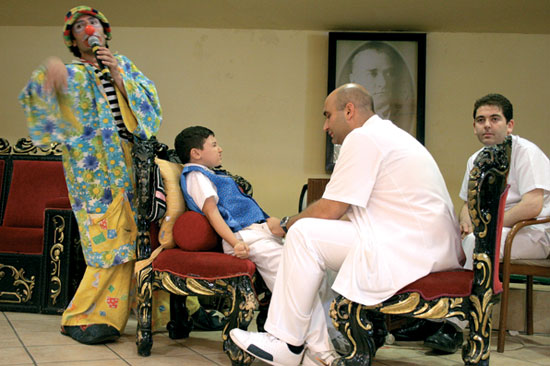 http://www.turkishculture.org/lifestyles/ceremonies/circumcision/tradition-of-circumcision-541.htm?type=1
Nightmare fuel right here
I know I'm just knowledge dumping
Looks dope. My boy patch adams, @d_n, and @yns are there to support me
I think people just defend whatever they have so they don't have to feel like they have weird genitals
That's fine but hopefully when you have kids you will think about whether you want to let a doctor hurt them for some archaic tradition
If you snip dicks for a living fuck you
Thats my take away right now
In yurop it's only done when ppl have phismosos (sp?) which I can get behind
uncut. i also don't have very much foreskin anyways.
me and a buddy were randomly talking about the time in a young boys life when he first retracts his foreskin and my cut friend had no idea that this was even a thing and it kind of blew his mind.
uncut
i definitely think it should be removed as as practice worldwide, it's completely needless and people don't get a say whether or not they want it done.
I think most of the cleanliness aspect of it is null in the current age if you teach your kid how to wash themselves properly. Uncut looks weird to me but that's prob cus I'm cut. Do wish it wouldn't take me forever to nut sometimes tho.