Can the Tracker find the Jan and Guiser before he get's Ninja'd? Will the Mimic find Mr Right? Can the Drunk find a new drinking buddy after the Bomb goes off? These questions must be answered in order to find the leprechaun's gold!!
Mafia:




Town: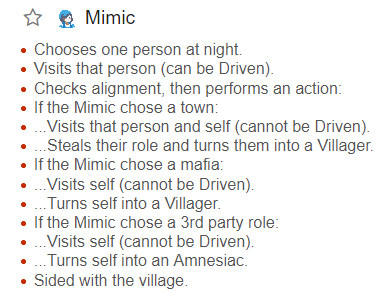 Game starts at night, so everyone can submit their actions prior to game starting, 1 person dies to mafia before even playing the game but since its Anon its all random. No mafia day chat.
I can co-host this set-up to help with mechanics because it is pretty complex at times
**at least 2 mafia members must choose to kill (unless only 1 mafia is alive) for the kill to go through. 3rd mafia can choose to no kill to avoid being tracked.