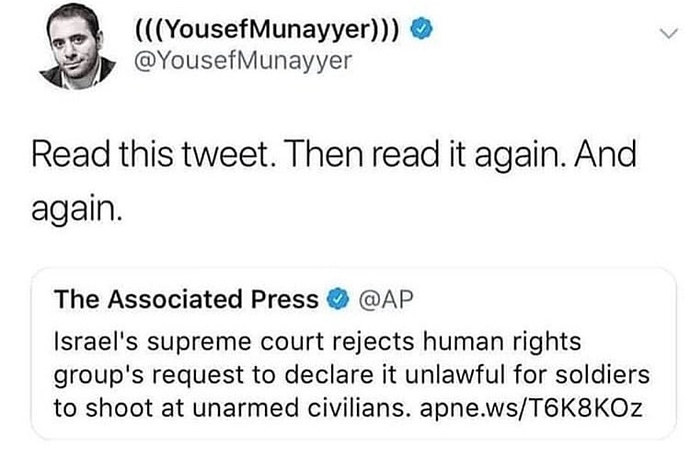 All week I have been hearing this dumb shit on the radio about this congresswoman who made some comments about AIPAC and how our politicians shouldn't be influenced by foreign countries and how the blatant allegiance to Israel in American politics isn't healthy.
Predictably, this prompted a round of gross blatant allegiance to Israel from US politicians across the board, mostly saying things like "the comments were shockingly antisemitic" and "we just can't believe someone would say that after what the country of Israel went through in the Holocaust" (actual quote)
The most alarming thing to me was that these rebukes of "antisemitism" seemed to be the dominant political response across the board and they weren't called out for the ridiculous, reductive and politically manipulative arguments they are - NPR just accepted this and proceeded forward as if this was a reasonable response to the situation and let the assumption stand that calling out AIPAC, one of the biggest lobbying influences in US politics, was somehow inherently antisemitic.
Let's discuss. Is disliking AIPAC antisemitic? What about disagreeing with the current actions and attitudes of modern-day Israel? How many Jewish things is it acceptable to dislike before somebody becomes a virulent antisemite and Holocaust denier?