I was watching TI and I looked at this clip:
How the fuck did that pango do that swash? Was it just random intuition? No fucking way? Really?
I went back and downloaded the replay from the dota client, and saw from the pango's POV. IDK if replays are bugged, but I was able to hear that SF's TP sound, so being able to hear that sound made perfect sense to me. Why was he hearing it in the fog though? Was the replay bugged?
I went into demo to see if you can hear someone TP in fog, and you can't. So how did that pango make that swash? Random act of god? Hunch? Even leading up to that confrontation, the SF doesn't even show up in vision. EVER.
Pango sees invoker fall back, but swashes into the neutral to farm it only to see it's gone, so he knows someone else was here farming.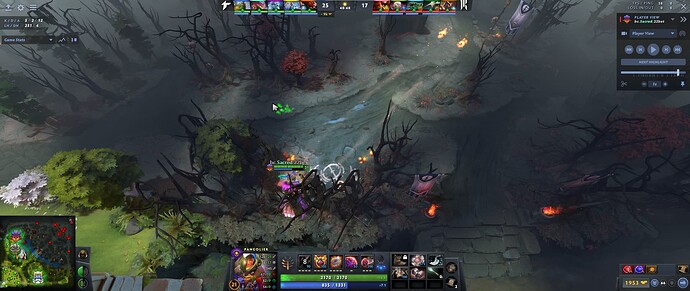 He moves up, sees the forge spirit, starts attacking, and has his spell on cooldown, so doesn't immediately use it, just holds it for a bit, till he hears the TP sound(?)
So, what I'm trying to figure out is:
Did the pango randomly guess and throw a swash there not knowing if there was anyone? If so, I call bullshit and say that dude must be cheating somehow. Like, some fucking brain chip that receives voice commands, or like a electrode shoved into your ass that gives a little shock in Morse code to tell you if you're near an enemy from someone in the audience.

Did the pango hear the TP sound and then swash? If so, then I also have to ask, how the fuck is that possible? There is clearly no vision, and I tested it myself that you can't hear enemies in fog, so is this some kinda bug? Like, using some exclusive TI cosmetic ends up giving off sound in the fog to enemies? A clear case of pay 2 lose? I really want to know, what's happening.
Help me understand. I'm ■■■■■■■■■