REALPOLITIK in 2023: protracted war in Eastern Europe.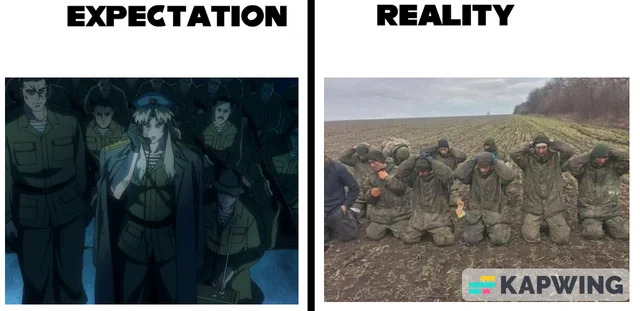 imagine losing to UKRAINE
sure biggest and most populous country in europe but russia... the big bad... struggling with the appetizer
You have never won a war either.
The sides are distinctly Assad/Russia vs everyone else.
We ruined Libya and allowed some ISIS offshoot to take over there: it's obvious they're on our side.
you kinda right but i didn't see it that way
libya was preemptive mistake no doubt
coptics were slaughtered in libya because of YOU.
coptics were slaughtered because they were weak. ad infititum
sorry nma at least coptics don't showoff their victim complex like israelis. you guys are heroic victims
@Vanilla_Town actually curious now did the coptic church originate before or after the catholic schism?
The Coptic church started in the first century.