Would anyone be interested in a game of Neptune's Pride?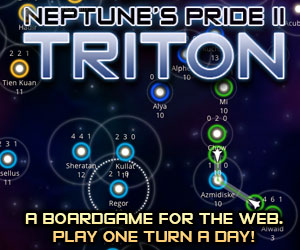 It's a pretty simplistic Risk / 4x style web game where you try to conquer a randomly generated galaxy.
The game proceeds in real time although at a very slow pace, so you can log in and make your adjustments maybe once or twice a day without it being too much of a time suck although you can still certainly camp this thing and no-life it every hour for extra granular control if you so desire.
A lot of the chicanery takes place via pms where you setup alliances and then brutus each other; seems like something mafia palyers might enjoi.