First things first, for anyone asking about me, I'll explain what's been happening the last few months once I'm back in the lounge.
Anyway, so Nmagane invited Osiris into our discord a couple of weeks ago and the experience has been quite enlightening: yes I use that word sparingly but enlightening is very much the term I'd coin. For those out of the loop, the discord is a more personal way of me, robert, j crispy, brendan, chris and nmagane to talk to each other, so having Osiris in there made me uncomfortable at first but I figured he was vetted by Nmagane.
Anddddddd he wasn't. Like at all.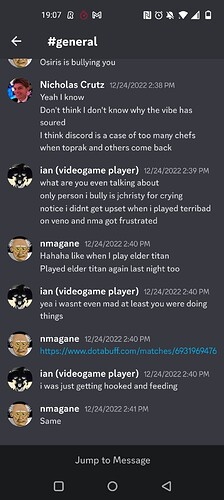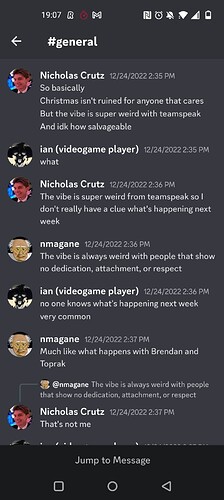 So the entire reason he was there to do some weird sort of psychoanalysis and report back to the blog thread. Big whoop, here's my psychoanalysis, he's creepy and made everyone uncomfortable.